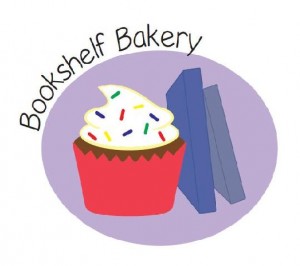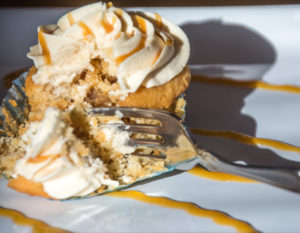 Casey Ragghianti is the owner and baker of Bookshelf Bakery.
Ever since childhood, Casey has loved all things cooking and baking.  From a young age, she started an at home cafe where she would cook for her family.  As Casey grew up, she discovered she found more enjoyment in baking and decorating.  She began making cupcakes and cookies on a weekly basis for her friends, family, and grandmother, who is not shy to state her opinion.  Casey has been thankful for this trait in her grandmother and for her friends and family because it has allowed her talents and recipes to improve.
Casey soon learned her stlye of baking quality products with the best ingredients and has been able to perfect for craft.  Bookshelf Bakery offers a range of baked goods including gluten and dairy free options.
Casey graduated with a Bachelor of Science in Psychology from the University of Mary Washington.  Instead of continuing to grad school, she chose to follow her dream of starting her own bakery business.
When Casey is not in the kitchen she can be found on her reading chair immersed in the world of books.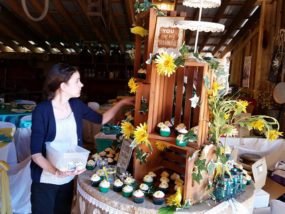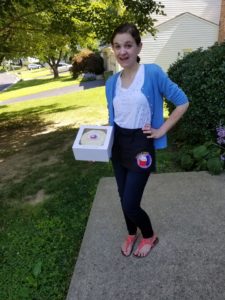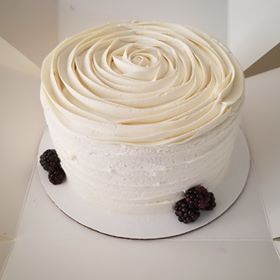 Casey hopes to open the Bookshelf Bakery store front in the near future.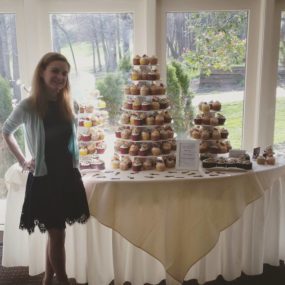 Single Salted Caramel Cupcake Photography by Wilibanks Photography